Recently, the University of Pennsylvania Leonard Davis Institute of Health Economics, or LDI, put out a white paper called "The Future of Value-Based Payment: A Road Map to 2030." Spoiler alert: Next week's show is with Dr. Mai Pham, an author of that paper; and it'll be a great show—so, tune back in next week. But, in the meantime, that paper made some really interesting points about ACOs (accountable care organizations). For example, they say that the average ACO shows a net savings of <1% per beneficiary after paying out shared savings, with a 1% to 4% gross savings, although there's "modest" quality improvements across readmissions, patient experience, and care coordination. Hmmm … net savings of <1% and modest improvements.
I wanted to ask somebody who had attained great success with the ACO model what they thought about this average, rather, unimpressive average. And you know what? I am so pleased to say that today we have not one but two such superstars. Today's show features Nicole Bradberry and Kelly Conroy.
Nicole Bradberry spent 16 years on the payer side. She was instrumental in a lot of the quality and affordability programs, which led to her founding the Florida Association of ACOs, which she leads in her role as CEO.
Also on the program today, we have Kelly Conroy. Kelly helped start the very successful Palm Beach ACO and was the executive director there for a number of years. She's also a co-founder with Nicole and founding board member at the Florida Association of ACOs, as well as a director of Pinnacle Healthcare Consulting.
So, in this conversation, we jump right into the ACO deep end, so let me just review a few bullet points about ACOs to get us all level set here. The flavor of ACO we'll talk about in this health care podcast is the MSSP ACOs, the Medicare Shared Savings ACOs.
The deal is this: We are not talking right now about Medicare Advantage patients. We are talking about Medicare FFS (fee-for-service) patients. Medicare fee-for-service patients get attributed to one of the many MSSP ACOs by where the patient gets their plurality of services over the past three years. So, rough translation of that: If you're the doctor this FFS patient saw the most in the past three years, you get dibs on that patient. They're attributed to the MSSP ACO that you are in.
A financial benchmark is then created for each of these attributed patients (ie, how much has the patient cost over the past three years). Then, if, while the patient is part of your ACO, if that patient costs less than that benchmark, the ACO group gets a percentage of those savings (ie, that's where the term shared savings comes in). This percentage the ACO gets can vary depending on the ACO model and how much upside/downside risk that ACO group is taking. Like in many things, the more risk, the bigger the upside.
Here's an important note: In an ACO model, docs still get paid FFS as per usual. It's not like every single patient a doctor might see is attributed to them in this ACO model. So, any given doctor could have some Medicare patients that are Medicare Advantage patients, and maybe there's some kind of alternative contract there. They might have regular FFS Medicare patients and those who maybe are attributed to somebody else's ACO. And then they have the patients that are attributed to them where they are now responsible for the upstream and downstream costs as I just mentioned and can get a piece of that savings action—or cut a check back to CMS should things not go so well in the upstream/downstream costs department.
There's another implication here if you think about it: Patients don't necessarily know what's going on during this whole thing. It's not like Medicare Advantage, where the patient has to actively sign up somewhere. So, patient engagement at these ACOs is a big deal. If the patient suddenly starts going somewhere else, especially a somewhere else that costs the big bucks, the ACO where that patient is attributed is now on the hook.
Likely, we'll put out an "Ask an Expert" with today's guests Nicole Bradberry and Kelly Conroy where we dig into some of this background a little bit deeper. So, stay tuned for that, but we should be ready to dive into today's show with that.
You can also connect with Nicole and Kelly on LinkedIn.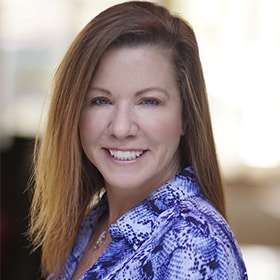 Nicole Bradberry is the founder and chief of growth and innovation officer for MIND 24-7. MIND 24-7 runs mental health crisis centers with a focus on immediate access, quality care, and the understanding that mental health and substance abuse drive significant health cost. She is also the founder of ValueH Network, which aggregates high-performing value-based care network providers in order to enable the best performance in new innovate contracts. In addition, she is currently the chief executive officer and chairman of the board of the Florida Association of ACOs (FLAACOs). FLAACOs is the premier professional organization for accountable care organizations (ACOs) throughout Florida which provides education and collaboration in the fee for value health care space.
Nicole spent 16 years leading operations and information technology programs for UnitedHealth Group and Cigna HealthCare. While there, she served as business lead for the technology transformation of the country's largest dental and vision services company, led the national deployment of health care quality and affordability programs, and was responsible for the successful integration of many major health plans.
Nicole holds a bachelor's degree in statistics from the University of Florida. She has been recognized for her personal and professional achievements many times, recently as the nation's Outstanding Midmarket IT Leader of the Year and one of the Business Journal's "Women of Influence." She is often found on the speaker faculty for health care conferences focused on ACOs, population health, and value-based care. She is passionate about changing health care and enabling physicians to provide high-quality, cost-effective, and consumer-focused care.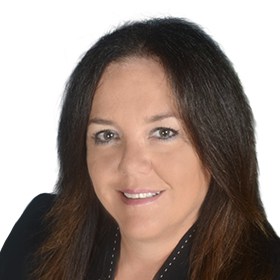 Kelly A. Conroy is director of Pinnacle Healthcare Consulting and brings more than 30 years of health care finance, management, and leadership experience with significant experience in value-based care. As a leader in the field, she'd contributed through multiple start-up health care companies with a leading-edge focus on advancements in care delivery and alignment.
Kelly started the first Medicare ACO in the country, which delivered nearly $40 million in savings in its first year and has gone on to manage some of the most profitable ACOs in the country. She is now sought after as a senior advisor and consultant, having developed a reputation as one of the most experienced and effective ACO professionals in the country. As a true catalyst driving the shift in health care culture toward physician leadership, her understanding and strategic vision are unmatched, along with her comprehension of the latest government-proposed valued-based agreements.
From starting health care organizations to serving in multiple senior executive leadership roles, Kelly is a seasoned executive with a career record of negotiating and increasing revenues through new product offerings while optimizing efficiency and productivity in the medical field.
---
05:44 ACOs: What's in it for the patient?
08:10 Is the upside of ACOs enough to justify the cost?
11:23 "You can either keep on doing what you're doing and end up like Blockbuster, or you can really pivot and be Netflix."—Nicole
12:26 Why would MIPS incentivize providers to sign up for an ACO?
15:22 What are the big ACO failures?
18:27 "Just as patient engagement is a number one key success indicator, so is physician engagement."—Kelly
19:57 "It's not individual benchmarks; it's the whole ACO."—Kelly
20:15 "Honestly, data is key to that conversation."—Nicole
21:55 EP321 with Rich Klasco, MD.
22:14 What are the essentials for a successful ACO?
27:31 Who do you need to add to the ACO mix?
28:55 How does home health play into the ACO system?
29:33 "The whole behavioral health—just adding in a really good care team."—Kelly
29:48 "There's just a whole host of things that having all this data opens up the physician and the provider's eyes."—Kelly
32:56 "We really think fee for service is the competition."—Kelly
You can also connect with Nicole and Kelly on LinkedIn.
---
Nicole Bradberry and Kelly Conroy discuss #ACOs on our #healthcarepodcast. #healthcare #podcast #digitalhealth #accountablecareorganization #ACO
ACOs: What's in it for the patient? Nicole Bradberry and Kelly Conroy discuss #ACOs on our #healthcarepodcast. #healthcare #podcast #digitalhealth #accountablecareorganization #ACO
Is the upside of ACOs enough to justify the cost? Nicole Bradberry and Kelly Conroy discuss #ACOs on our #healthcarepodcast. #healthcare #podcast #digitalhealth #accountablecareorganization #ACO
"You can either keep on doing what you're doing and end up like Blockbuster, or you can really pivot and be Netflix." Nicole Bradberry and Kelly Conroy discuss #ACOs on our #healthcarepodcast. #healthcare #podcast #digitalhealth #accountablecareorganization #ACO
Why would MIPS incentivize providers to sign up for an ACO? Nicole Bradberry and Kelly Conroy discuss #ACOs on our #healthcarepodcast. #healthcare #podcast #digitalhealth #accountablecareorganization #ACO
What are the big ACO failures? Nicole Bradberry and Kelly Conroy discuss #ACOs on our #healthcarepodcast. #healthcare #podcast #digitalhealth #accountablecareorganization #ACO
"Just as patient engagement is a number one key success indicator, so is physician engagement." Nicole Bradberry and Kelly Conroy discuss #ACOs on our #healthcarepodcast. #healthcare #podcast #digitalhealth #accountablecareorganization #ACO
"It's not individual benchmarks; it's the whole ACO." Nicole Bradberry and Kelly Conroy discuss #ACOs on our #healthcarepodcast. #healthcare #podcast #digitalhealth #accountablecareorganization #ACO
"Honestly, data is key to that conversation." Nicole Bradberry and Kelly Conroy discuss #ACOs on our #healthcarepodcast. #healthcare #podcast #digitalhealth #accountablecareorganization #ACO
What are the essentials for a successful ACO? Nicole Bradberry and Kelly Conroy discuss #ACOs on our #healthcarepodcast. #healthcare #podcast #digitalhealth #accountablecareorganization #ACO
Who do you need to add to the ACO mix? Nicole Bradberry and Kelly Conroy discuss #ACOs on our #healthcarepodcast. #healthcare #podcast #digitalhealth #accountablecareorganization #ACO
How does home health play into the ACO system? Nicole Bradberry and Kelly Conroy discuss #ACOs on our #healthcarepodcast. #healthcare #podcast #digitalhealth #accountablecareorganization #ACO
"The whole behavioral health—just adding in a really good care team." Nicole Bradberry and Kelly Conroy discuss #ACOs on our #healthcarepodcast. #healthcare #podcast #digitalhealth #accountablecareorganization #ACO
"We really think fee for service is the competition." Nicole Bradberry and Kelly Conroy discuss #ACOs on our #healthcarepodcast. #healthcare #podcast #digitalhealth #accountablecareorganization #ACO