This is episode 1 of a two-part show about the potential impact of the Teladoc acquisition of Livongo. To get started here, in deference to the fact that we're all in the health care industry, let's agree on an acronym, shall we—because I can't keep saying Teladoc-Livongo. So, I'm going to go with T&L heretofore that will refer to the Teladoc acquisition of Livongo.
What is the general merged T&L pitch? Here it is (I looked at their investor deck): T&L is going to use technology to transform the experience of living with a chronic condition and provide a differentiated consumer experience. The merger will also create a consumer-first, data-driven digital health experience that puts the consumer in charge. T&L will also translate deep consumer data to improve member outcomes and cost savings.
Here's why I think that whole slide is the tip of a disruptive iceberg. First of all, we're in the middle of a land grab for patients. For my full land grab observational analysis, you can read the show notes of the Labor Day 2020 encore episode with Dr. Joe Selby or listen to it. But consider these intertwined points from the T&L investor deck: 80% of large employers believe virtual care will significantly impact the delivery of health care in the future—80%! Also, implementing more virtual care solutions is the number one priority for large employer health initiatives. That's something.
In the T&L investor slide deck, slide 14 shows the TAM—otherwise known as total available market—that T&L thinks they're going to get. Spoiler alert: It's a $121 billion market, and they're coming for you. Anybody who thinks you're going to continue to care for patients with chronic conditions all by yourselves, at a minimum, enter your new frenemy.
Here's another reason why I think the T&L merger is the tip of the iceberg of disruption: They talk about, again in their investor deck, how they're going to be fully scalable across multiple conditions, including CHF (chronic heart failure) and CKD (chronic kidney disease), plus integrated behavioral health; and also, they've been rumored to be courting MSK (musculoskeletal) outfits like Hinge Health. So, it's not just diabetes anymore.
Here's another point: the referral flow. T&L are looking to start to disrupt the referral flow of traditional models. I mean, think about this. If they intercept the patient at the PCP level with Teladoc, then they can refer to a provider in the cloud, like Hinge Health or Livongo or one of the many behavioral health/mental health services lighting up our skies right now.
Or consider this: Say I'm in Pennsylvania. I might not want my prostate specialist to be a few hours away if I have to go there on the regular. But let's just say the specialist offers telemedicine appointments and now I only have to go there, like, once a year. Here's the point I'm making: Vertical integrations like the one that Teladoc created by acquiring Livongo is a model that has all the potential of vertical integrations in the traditional sphere. Captive populations are a goal for a reason. And having a digital front door could enable all kinds of very geographically dispersed competitors that traditional health systems may not have realized are competitive.
Is this my hypothesis? Nope. T&L say it flat out in their investor deck. Their goal is to increase enrollment and utilization by referring individuals across Teladoc and Livongo products.
Here's some other facts to throw in the stew that I thought were interesting: You've got consolidated health systems right now who, some studies show, have raised their rates 23% higher than in markets with competition. And the outcomes of said consolidated health systems in patient satisfaction and quality—pick a measure—aren't any better as a trend line than health systems in competitive marketplaces with a whole lot lower prices.
So, you've got costs going up and up, meaning that, as an equation, value is going down and down. Employers are getting pissed. Consumers are just done. You have Medicare Advantage (MA) collecting data and worrying about social determinants of health and holding providers accountable to deliver. If I'm an employer or a managed Medicaid plan, maybe an MA plan, and if I'm in an area where the only games in town are wildly expensive (like 23% more expensive) with low patient satisfaction or whatever—even average—and half my star ratings are based on patient satisfaction, you can see where I'm going with this: that these virtual options that are springing up might be attractive to people paying the bills.
In this health care podcast, our lineup includes Bob Matthews, who can offer an interesting perspective because he is the president and CEO of MediSync, an entity doing some neat stuff in the cardiology space, also managing chronic conditions. He's also the VP of quality for PriMed Physicians in Ohio. So, he can kind of represent the entrepreneurial perspective but then also the PCP perspective. Then we're also going to hear from Dan O'Neill, MA, MS. Dan is a consultant who spent most of 2019 working in the Senate on the professional staff of the health committee, and he tackled issues related to health costs. Now, he's doing consulting with entrepreneurial physician leaders and also start-ups. You can always count on Dan for a great big-picture assessment of what's up in the ecosystem.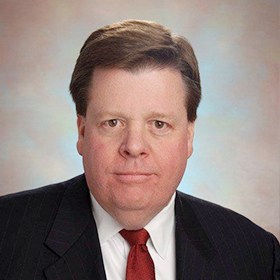 Bob Matthews is president and CEO of MediSync. Bob has led multiple medical groups over 20 years. He is Black Belt trained in the Six Sigma quality methods. The MediSync team creates sophisticated processes and AI technologies to enable physicians to achieve best-in-the-nation clinical outcomes, especially in chronic disease management.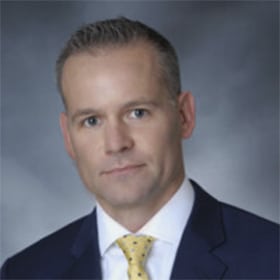 Daniel O'Neill, MA, MS, is an executive in the digital health and health care technology industry. He has a track record of building teams, executing successful go-to-market strategies for new and established solutions, and structuring effective partnerships to scale venture stage businesses, particularly in health care/digital health.
Dan works as consultant with venture-backed firms to define, develop, commercialize, and scale new health care services and software solutions. His areas of focus include bundled payments in the commercial population; virtual networks for specialist consults; tools for Medicare Advantage, Managed Medicaid, and other quality-rated and risk-adjusted plans; interoperability and clinical data exchange infrastructure; and new approaches to streamline the revenue cycle. Prior to becoming a consultant, Dan spent a year in Washington, DC, as a Robert Wood Johnson Foundation Fellow at the National Academy of Medicine, working on health policy in the US Senate.
Dan has assembled and managed teams in product, sales, professional services, and account management. He also led the launch and growth of several products to facilitate care coordination and population health initiatives for primary care practitioners, accountable care organizations, hospitals, health plans, and other clinicians. In addition, he has worked on the development and commercialization of decision support tools to implement clinical pathways and avoid medical errors, and on predictive analytics using early versions of artificial intelligence.
Dan completed his undergraduate study at Claremont McKenna College. He earned a Master of Arts from Johns Hopkins University and a Master of Science from the Stanford School of Engineering, where he focused on health care operations management and clinical informatics.
---
07:06 Are providers recognizing that Livongo is their competition?
08:32 Is this the beginning of the health care system in America being disrupted in a major way?
10:05 Where does the major disruptive potential lie with Livongo?
11:56 "The truth is that the local delivery system isn't doing a good job, and Livongo only has to do a better job."—Bob
14:55 What is MediSync?
15:46 Dan O'Neil speaks about the Teladoc-Livongo merger and what's going on right now.
16:08 "You have a blockbuster merger in the world of digital health or health tech."—Dan
17:03 How does this evolve?
18:16 "A vertical integration play in the virtual care space."—Dan
19:47 "They call it captive populations for a reason."—Stacey
23:59 "What you're seeing … is a different approach to … building, marketing, and delivering the service."—Dan
29:37 "Big mergers are always risky … that said … that is potentially a very significant move."—Dan
---
Check out our latest #healthcarepodcast with @dp_oneill and Bob Matthews and they discuss the Teladoc acquisition of Livongo. #healthcare #podcast #digitalhealth #telemedicine
Are providers recognizing that Livongo is their competition? Bob Matthews discusses. #healthcarepodcast #healthcare #podcast #digitalhealth #telemedicine
"The truth is that the local delivery system isn't doing a good job, and Livongo only has to do a better job." Bob Matthews discusses. #healthcarepodcast #healthcare #podcast #digitalhealth #telemedicine
"You have a blockbuster merger in the world of digital health or health tech." @dp_oneill discusses. #healthcarepodcast #healthcare #podcast #digitalhealth #telemedicine
"A vertical integration play in the virtual care space." @dp_oneill discusses. #healthcarepodcast #healthcare #podcast #digitalhealth #telemedicine
"What you're seeing … is a different approach to … building, marketing, and delivering the service." @dp_oneill discusses. #healthcarepodcast #healthcare #podcast #digitalhealth #telemedicine