The fear of cannibalizing sales of existing products is often cited as a reason why established firms delay the introduction of [better approaches]. ―Clayton M. Christensen, The Innovator's Dilemma: When New Technologies Cause Great Firms to Fail
I want to talk about the wellness industry today. In the parlance of the famous (or infamous, depending on where your revenue is coming from) Al Lewis, traditional "to employee" types of wellness programs are health care done to employees, not for employees. They're like forced health care. Generally, these programs tout cost savings to the employer. And also generally, these programs aren't optional; they may include sticks as well as carrots and sometimes sticks that are dressed up as carrots but are actually still sticks.
The wellness industry is big business—like, regulated by the SEC big in some cases. That's why this Clay Christensen quote is so apropos. Despite the fact that your average wellness program is often, let's just say, heartily suboptimal from a cost, quality, and satisfaction standpoint, most employers continue to basically force employees into them. Many brokers continue to offer these ineffective programs as well. I mean, why wouldn't they? Everybody in the supply chain is making money. Besides, it's time consuming and maybe even risky to try to re-educate an employer organization who might not know any better. It's one of those great examples where doing the right thing isn't as profitable or safe as exploiting outdated thinking as long as the market will bear.
Employers are getting wise to a lot of things right now. I'd suggest a fast follow-on is going to be their view of these wellness programs. It will be interesting to see if current vendors are able to compete with the newer solutions that actually work and which employees actually appreciate. It will also be interesting to see if there's any backlash against the supply chain that continues to offer up these solutions, especially given some of the lawsuits that are currently under way and all the research which is eminently available.
After about ten people wrote in looking to hear an interview with him, in this health care podcast I'm honored and pleased to speak with the one and only Al Lewis. Al is basically synonymous with wellness programs' analysis and evaluation. One of my favorite things about Al is that he is as controversial as he is respected. He's been called both "the founding father" of disease management, and he's also been called the "troublemaker-in-chief" of the wellness industry. Regardless of your opinion of Al's views, his integrity and commitment and rigorous analytical approach is open and shut. Al is the author of two books, which you can find in the show notes. He's also the CEO of Quizzify. Quizzify is a company and an approach that teaches employees how to get the care they need while avoiding the "care" they don't. Quizzify's claims have been validated, by the way, by the Validation Institute.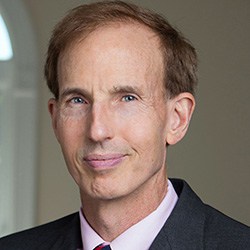 Al Lewis wears multiple professional hats. As an author, his critically acclaimed category-best-selling book on outcomes measurement, Why Nobody Believes the Numbers, chronicling and exposing the innumeracy of the health management field, was named 2012 health care book of the year in Forbes. Cracking Health Costs: How to Cut Your Company's Health Costs and Provide Employees Better Care, released in 2013, was also a trade bestseller. His 2014 book Surviving Workplace Wellness has also received great accolades, and excerpts appeared in Harvard Business Review and elsewhere.
As a consultant, he is widely acclaimed for his expertise in population health and wellness outcomes and strategy. In 2013 he was named one of the unsung heroes changing health care forever. As a validator of outcomes, he has been able to obtain Gold Standard certification for many of his clients and Quizzify from Intel's Validation Institute. He is also one of the population health field's most acclaimed speakers, as well as a prolific author and interviewee on outcomes economics.
In recent years, Al cofounded Quizzify, an online education program that delivers health literacy information to participants in a fun, game show contest format. Its mission is to create health-literate employees. Quizzify is a solution; to create a culture of health and wellness, organizations must promote health and health care education. It delivers engaging, educational content developed and reviewed by industry professionals and gives managers administrative tools to customize quizzes and effectively measure employees' learning. Quizzify uses humorous, trivia-style quizzes (reviewed by doctors at Harvard Medical School) to simplify complex topics and help employees stay engaged. Its mission is to help employees, without putting them at risk.
Al was also the founder of the Population Health Alliance (formerly DMAA). Over 80% of his clients have won national awards for their wellness/disease management programs. Before entering the population health field, he was a partner at Bain & Company. He holds two degrees from Harvard, where he also taught economics; and his economic policy book was made into a show on the Washington, DC, NPR affiliate.
---
03:40 Examples of things that are done for employees that have no issues.
04:58 Looking at the fact that medical care isn't harmless.
06:00 The Yale program as an example of doing health care "to" employees.
08:55 The downside of just coaching.
10:05 Zeev Neuwirth's book and the difference between being a patient and consumer.
11:58 Why employers still offer forced wellness programs to their employees.
16:50 Making the clinical aspect of wellness programs voluntary with Quizzify.
17:38 The need to reduce screenings from every year to every few years.
20:25 Population health management.
21:04 Employers vs insurers—wellness vendors vs population health vendors.
22:33 Diagnosis, overdiagnosis, and hyper-diagnosis.
28:23 The difference between a screen and a test/overdiagnosis and hyper-diagnosis.
31:40 "If you have heartburn and you're taking a proton pump inhibitor … and you play our quiz … you'll learn that these pills … are not supposed to be taken for the long term. … Now that you know that, you switch to [Pepcid] or Tums; it's that simple."
---
Check out our newest #healthcarepodcast with @whynobodybeliev of @quizzify. #healthcare #podcast #digitalhealth #healthwellness #employerhealth #employeehealth #wellnessprograms #employerwellnessprogram
What programs do #employers offer that really do positively impact #employees? @whynobodybeliev of @quizzify explains on our #healthcarepodcast. #healthcare #podcast #digitalhealth #healthwellness #employerhealth #employeehealth #wellnessprograms #employerwellnessprogram
#Medical care isn't harmless. @whynobodybeliev of @quizzify explains on our #healthcarepodcast. #healthcare #podcast #digitalhealth #healthwellness #employerhealth #employeehealth #wellnessprograms #employerwellnessprogram
Doing health care "to" #employees—the bad example set by Yale. @whynobodybeliev of @quizzify explains on our #healthcarepodcast. #healthcare #podcast #digitalhealth #healthwellness #employerhealth #employeehealth #wellnessprograms #employerwellnessprogram
What's the downside to #wellness coaching? @whynobodybeliev of @quizzify explains on our #healthcarepodcast. #healthcare #podcast #digitalhealth #healthwellness #employerhealth #employeehealth #wellnessprograms #employerwellnessprogram
The difference between being a #patient and #consumer in #wellness. @whynobodybeliev of @quizzify explains on our #healthcarepodcast. #healthcare #podcast #digitalhealth #healthwellness #employerhealth #employeehealth #wellnessprograms #employerwellnessprogram
Why do #employers still force #wellnessprograms on their #employees? @whynobodybeliev of @quizzify explains on our #healthcarepodcast. #healthcare #podcast #digitalhealth #healthwellness #employerhealth #employeehealth #wellnessprograms #employerwellnessprogram
Making #clinical #wellness voluntary again. @whynobodybeliev of @quizzify explains on our #healthcarepodcast. #healthcare #podcast #digitalhealth #healthwellness #employerhealth #employeehealth #wellnessprograms #employerwellnessprogram
How reducing screenings from every year to every few years can actually be positively beneficial. @whynobodybeliev of @quizzify explains on our #healthcarepodcast. #healthcare #podcast #digitalhealth #healthwellness #employerhealth #employeehealth #wellnessprograms #employerwellnessprogram
#populationhealthmanagement. @whynobodybeliev of @quizzify explains on our #healthcarepodcast. #healthcare #podcast #digitalhealth #healthwellness #employerhealth #employeehealth #wellnessprograms #employerwellnessprogram #pophealth
#employers vs #insurers. @whynobodybeliev of @quizzify explains on our #healthcarepodcast. #healthcare #podcast #digitalhealth #healthwellness #employerhealth #employeehealth #wellnessprograms #employerwellnessprogram
#Wellness vendors vs #populationhealth vendors. @whynobodybeliev of @quizzify explains on our #healthcarepodcast. #healthcare #podcast #digitalhealth #healthwellness #employerhealth #employeehealth #wellnessprograms #employerwellnessprogram #pophealth
#diagnosis, #overdiagnosis, and #hyperdiagnosis. @whynobodybeliev of @quizzify explains on our #healthcarepodcast. #healthcare #podcast #digitalhealth #healthwellness #employerhealth #employeehealth #wellnessprograms #employerwellnessprogram
#overdiagnosis vs #hyperdiagnosis. What's the difference? @whynobodybeliev of @quizzify explains on our #healthcarepodcast. #healthcare #podcast #digitalhealth #healthwellness #employerhealth #employeehealth #wellnessprograms #employerwellnessprogram
#healthscreens vs #medicaltests. @whynobodybeliev of @quizzify explains on our #healthcarepodcast. #healthcare #podcast #digitalhealth #healthwellness #employerhealth #employeehealth #wellnessprograms #employerwellnessprogram
"If you have heartburn and you're taking a proton pump inhibitor … and you play our quiz … you'll learn that these pills … are not supposed to be taken for the long term. … Now that you know that, you switch to [Pepcid] or Tums; it's that simple."—@whynobodybeliev on the simple ways in which @quizzify can drastically improve #healthcareoutcomes. #healthcarepodcast. #healthcare #podcast #digitalhealth #healthwellness #employerhealth #employeehealth #wellnessprograms #employerwellnessprogram