It is pretty much inarguable that happy customers are a prerequisite for business success. And that's true in health care as much as it's true in every other industry—although in health care, sometimes the customer is also called a patient.
Provider organizations like Cleveland Clinic are really walking the walk when it comes to creating amazing patient/customer experiences; so are other leading provider organizations. But in other segments of the health care industry, maybe they haven't quite connected the dots between the idea of satisfying customer needs in the abstract and then what that actually looks like relative to a strategic approach.
Let me give you an example—certainly not all pharmaceutical manufacturers: Here's where key performance indicators, or KPIs, come in. Everything we do should really be derived from what customers need and expect. This could be considered our North Star. And that's why creating KPIs that focus on how well we are doing delivering on great customer experiences over the long run delivers superior market returns and patient outcomes and patient satisfaction.
My guest today on the podcast is Jon Skinner, who is an executive vice president at The Verde Group. Jon's message is that your KPIs—if they are done right, in any case—should tell you if you are delivering on a set of customer expectations that are going to lead you to your vision of what success looks like. The Verde Group is a market research firm that specializes in quantifying the customer experience, in case you have not heard of them. I met Jon, by the way, at the PanAgora Pharma CX conference this past spring.
By the way, in this interview, the acronym HCP is used. In case you are unfamiliar, HCP stands for health care professional and it can mean anyone from a physician to a nurse to any other advanced practice clinician.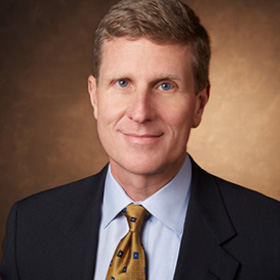 Jon Skinner is executive vice president with The Verde Group, a customer experience (CX) research consultancy focusing on the financial quantification of customer experiences. Jon works with market leaders across the pharmaceutical and health care space to help them identify the specific customer experiences most consequential to revenue and share growth, and then to develop CX improvements that sustainably grow customer value, build brand equity, and develop customer-centric cultures. Jon started his CX career at Digitas, where he led the Customer Management Group and advised clients on customer value management, loyalty strategy, and channel execution. His general management experience includes executive leadership positions at Excite@Home, Webroot Software, and New England Business Services. Jon holds an MBA from the Amos Tuck School of Business at Dartmouth.
---
02:48 Quantifying the customer experience and KPIs.
03:19 "What behavior change do you want to stimulate?"
03:29 Two overarching strategic outcomes.
04:41 How a pharma or health care entity correlates a CX improvement to a social outcome.
06:18 "You need to have a thoughtful portfolio."
08:16 Examples of nonintuitive creativity.
11:53 Conspiring purposefully or by accident to create patient experiences.
14:42 Responding to changing conditions in real time.
15:14 "You can't go wrong."
16:06 KPIs are incredibly powerful and potentially damaging when tied to rewards.
16:28 Being thoughtful of compensation programs.
16:51 Why adherence is an important focus.
21:42 Experiences, quantifying experience, KPIs, changing customer experience, and achieving new outcomes.
22:33 "The best place to focus is on what's going wrong."
---
#Quantifying the #customerexperience and #KPIs. Jon Skinner of @RevenueAtRisk discusses in our #podcast. #healthcare #digitalhealth #healthcarepodcast #healthIT #pharma #hcmkg
"What behavior change do you want to stimulate?" Jon Skinner of @RevenueAtRisk discusses in our #podcast. #healthcare #digitalhealth #healthcarepodcast #healthIT #pharma #hcmkg
What are the two overarching #strategicoutcomes Jon Skinner of @RevenueAtRisk sees the most in his client work? Find out in our #podcast. #healthcare #digitalhealth #healthcarepodcast #healthIT #pharma #hcmkg
How do you correlate a CX improvement to a social outcome? Jon Skinner of @RevenueAtRisk explains in our #podcast. #healthcare #digitalhealth #healthcarepodcast #healthIT #pharma #hcmkg
"You need to have a thoughtful portfolio." Jon Skinner of @RevenueAtRisk discusses in our #podcast. #healthcare #digitalhealth #healthcarepodcast #healthIT #pharma #hcmkg
Where does "nonintuitive" creativity come into play? Jon Skinner of @RevenueAtRisk explains in our #podcast. #healthcare #digitalhealth #healthcarepodcast #healthIT #pharma #hcmkg
#Creating #patientexperience. Jon Skinner of @RevenueAtRisk discusses in our #podcast. #healthcare #digitalhealth #healthcarepodcast #healthIT #pharma #hcmkg
How do you respond to changing conditions in real time? Jon Skinner of @RevenueAtRisk discusses in our #podcast. #healthcare #digitalhealth #healthcarepodcast #healthIT #pharma #hcmkg
"You can't go wrong." Jon Skinner of @RevenueAtRisk discusses in our #podcast. #healthcare #digitalhealth #healthcarepodcast #healthIT #pharma #hcmkg
The danger in tying a #KPI to a reward. Jon Skinner of @RevenueAtRisk discusses in our #podcast. #healthcare #digitalhealth #healthcarepodcast #healthIT #pharma #hcmkg
The importance of a thoughtful compensation program. Jon Skinner of @RevenueAtRisk discusses in our #podcast. #healthcare #digitalhealth #healthcarepodcast #healthIT #pharma #hcmkg
Why is #adherence such an important focus? Jon Skinner of @RevenueAtRisk discusses in our #podcast. #healthcare #digitalhealth #healthcarepodcast #healthIT #pharma #hcmkg
"The best place to focus is on what's going wrong." Jon Skinner of @RevenueAtRisk discusses in our #podcast. #healthcare #digitalhealth #healthcarepodcast #healthIT #pharma #hcmkg