"If operating on the wrong leg is called a 'medical error,' what do we call operating on someone who doesn't need surgery?" That is a quote I have heard attributed to Jack Wennberg. It also crystalizes a theme I have been hearing a lot lately—the idea that quality metrics in this country today assess care from basically a patient safety standpoint but they don't consider whether the patient actually needed the surgery or whatever in the first place. Or whether the outcome of the treatment matched an outcome the patient understood and had hoped for.
I get into this in depth, by the way, with Dr. Suzanne Clough (EP235); and I'm going to get into it again in my upcoming interview with Dr. Marty Makary (EP242).
In this health care podcast, I speak with Olivia Ross. Olivia has a reputation as a "rock star in the employer coalition world," and I say this because it was a direct quote from an email I received after I mentioned that she was coming on the show. Olivia earned her rock star chops at the Pacific Business Group on Health (PBGH). Olivia is the associate director of the Employers Centers of Excellence Network, otherwise known as ECEN.
What Olivia has worked on at ECEN is to put together a network of centers of excellence (COEs), meaning provider organizations that have committed to prospective bundled care payments for services like orthopedic surgeries, oncology, and bariatric surgery. Not only do these organizations … well, not only have they demonstrated excellence, but they also have demonstrated that they only treat patients who are appropriate to treat.
Employers including Walmart, Lowes, and McKesson use this network. In my interview with her, Olivia discusses how the COEs are selected and exactly how employers intercept employees at the right waypoint along their patient journey, fly them or get them to travel to the COE, and then repatriate them back home with their local PCP (primary care provider) for follow-up care. I'm not sure if repatriate is the right word to use there, but I'm going to go with it.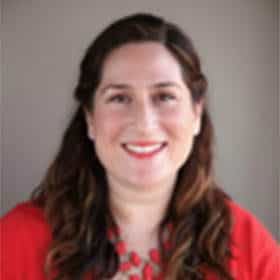 Olivia Ross, MBA, MPH, is associate director of the Employers Centers of Excellence Network (ECEN) at the Pacific Business Group on Health (PBGH). Olivia oversees the ECEN program, a national, multi-employer initiative developed as part of PBGH's commitment to value-based purchasing. Olivia leads center assessment, selection, and ongoing evaluation; facilitates employer collaboration; and directs network-wide quality improvement efforts for the ECEN joint replacement, spine, bariatric, and oncology programs. Prior to joining PBGH in 2012, Olivia managed several foundation and National Institutes of Health–supported research projects at the Northwestern University Feinberg School of Medicine focused on patient safety, risk assessment, improving clinician communication, and provider teamwork.
---
03:05 Medical travel: what's the benefit to the employer?
04:26 Prospective bundles and the cost of care.
05:09 How the largest cost savings come from the improvements in quality.
06:43 What Olivia looks for in choosing centers of excellence.
07:28 How pervasive is medical travel?
08:52 Creating market pressure and avoiding consolidation.
09:33 Creating positive disruption in the health care system.
09:56 How Olivia chooses the centers and providers she works with in the Pacific Business Group on Health.
10:52 The quality metrics Pacific Business Group on Health looks at when assessing providers and centers.
11:44 What a team assessment is, and why it's important.
12:49 How local PCPs have to factor into this health care model.
15:45 How Pacific Business Group on Health intervenes in the patient journey to ensure that the patient and the employer are getting the best quality care for the best price.
17:29 Olivia's suggestions on how to have an intervening conversation with a patient who has already been told he or she needs surgery.
22:58 "Even at a more competitive price point, there's still an upside to them getting this new business."
23:23 How choosing specific physicians is part of the COE designation process.
24:38 How COEs and their physicians are also involved in continuous quality improvement.
28:03 Employers Centers of Excellence Network collaboration with The Leapfrog Group.
29:32 How the Employers Centers of Excellence Network program is open to any employer, no matter the size.
30:03 What it takes to join the Employers Centers of Excellence Network.
---
Medical travel: what's the benefit to the employer? Olivia Ross of @PBGH_updates discusses on our #healthcarepodcast. #healthcare #podcast #digitalhealth #medicaltravel #centersofexcellence #ECEN #PBGH
#Prospectivebundles and the #costofcare. Olivia Ross of @PBGH_updates discusses on our #healthcarepodcast. #healthcare #podcast #digitalhealth #medicaltravel #centersofexcellence #ECEN #PBGH
Where do the largest #costsavings in health care come from? Olivia Ross of @PBGH_updates discusses on our #healthcarepodcast. #healthcare #podcast #digitalhealth #medicaltravel #centersofexcellence #ECEN #PBGH
Why do #qualityimprovements actually save the most money in #healthcarecosts? Olivia Ross of @PBGH_updates discusses on our #healthcarepodcast. #healthcare #podcast #digitalhealth #medicaltravel #centersofexcellence #ECEN #PBGH
What does it take to become a #centerofexcellence? Olivia Ross of @PBGH_updates discusses on our #healthcarepodcast. #healthcare #podcast #digitalhealth #medicaltravel #centersofexcellence #ECEN #PBGH
How fast is the trend of medical travel growing? Olivia Ross of @PBGH_updates discusses on our #healthcarepodcast. #healthcare #podcast #digitalhealth #medicaltravel #centersofexcellence #ECEN #PBGH
How can #employers create market pressure despite consolidation and monopoly? Olivia Ross of @PBGH_updates discusses on our #healthcarepodcast. #healthcare #podcast #digitalhealth #medicaltravel #centersofexcellence #ECEN #PBGH
How does a #centerofexcellence create #positivedisruption within the #healthcarespace? Olivia Ross of @PBGH_updates discusses on our #healthcarepodcast. #healthcare #podcast #digitalhealth #medicaltravel #centersofexcellence #ECEN #PBGH
Why it's not just the #COE but the #providers within the #COEs that matter. Olivia Ross of @PBGH_updates discusses on our #healthcarepodcast. #healthcare #podcast #digitalhealth #medicaltravel #centersofexcellence #ECEN #PBGH
What #qualitymetrics matter when identifying a #COE? Olivia Ross of @PBGH_updates discusses on our #healthcarepodcast. #healthcare #podcast #digitalhealth #medicaltravel #centersofexcellence #ECEN #PBGH
Why are team assessments important? Olivia Ross of @PBGH_updates discusses on our #healthcarepodcast. #healthcare #podcast #digitalhealth #medicaltravel #centersofexcellence #ECEN #PBGH
How do local #PCPs factor into the #COE equation? Olivia Ross of @PBGH_updates discusses on our #healthcarepodcast. #healthcare #podcast #digitalhealth #medicaltravel #centersofexcellence #ECEN #PBGH
Why it's important to intervene in the #patientjourney. Olivia Ross of @PBGH_updates discusses on our #healthcarepodcast. #healthcare #podcast #digitalhealth #medicaltravel #centersofexcellence #ECEN #PBGH
Olivia Ross of @PBGH_updates discusses on our #healthcarepodcast. #healthcare #podcast #digitalhealth #medicaltravel #centersofexcellence #ECEN #PBGH