I was thinking about this when reading that Forbes article that came out the other day that 44% of Americans skip doctor visits or medical care due to cost. Here's my point: There could be 2 prongs to this. One of them is that the costs are too high. And yep, they are. Even more distressing when you consider that only a dime on every dollar spent on health care goes to the physician or nurse or person actually providing the care. So much is chewed up by invisible middle people adding questionable value to patient care.
But here's another prong that you might not have thought of. I remember in one of my marketing classes ages ago the case study about classified ads. Classified ads that listed the price were something like 50% more successful than those that did not. If there's no price, consumers just assume the price is too high. Consumers are consumers whether they're buying a used lawnmower or medical care, and they simply assume the cost is too high when the price tag is turned under. Buying something and being obligated to pay for it even if you don't know what you're getting yourself into... that's a risk that might be a factor in that 44% not bothering to show up for care they need.
Today, I speak about the hidden costs and frictions in health care with Joe Murad, President and CEO of PokitDok. Costs and frictions that make being a health care consumer a less than optimal experience.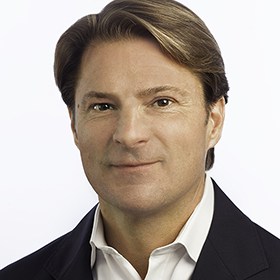 Joe most recently served as Managing Director and Head of Individual Exchange Solutions for Willis Towers Watson where he was responsible for the largest private health insurance exchange. Prior to WTW, Joe was the COO and a founding team member of Extend Health, Inc. from its inception until its $435MM sale to Towers Watson in 2012. Before Extend Health, Joe was part of the initial team at eHealth (IPO: EHTH) where he served as the Director of Business Development and was instrumental in building the company's early overall success. Before eHealth, Joe held numerous market facing roles at Informix Software, Inc. (acquired by IBM in 2001) by way of its acquisition of Illustra Information Technologies in 1995.
---
00:00 Integrated delivery models.
04:30 Where Joe sees the biggest breakdowns in communication in health care.
05:00 "An ecommerce for health care."
06:25 Stripping out unnecessary processes through intermediaries in health care.
10:00 The path to transformational change in health care.
13:00 What better transparency looks like, and how we get there.
13:40 "Health care skipped the Internet."
16:10 What's possible today.
16:20 "You really have to look back in order to move forward."
18:00 Joe's definition of a modern-day patient experience.
19:50 PokitDok's aim to rebuild everything.
20:40 Who hires PokitDok.
21:55 "We enable organizations."
27:15 How PokitDok changes the consumer experience.
31:00 There's $250 billion in payer spend.
32:00 Joe's advice to organizations feeling pressure from big intermediaries with a lot of influence.
32:45 You can learn more at pokitdok.com