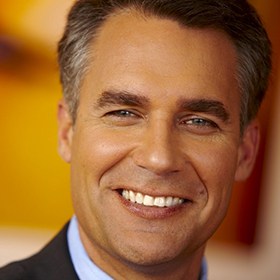 Ross Bjella, MBA is the founder and CEO of Alithias, a patient advocacy and population health analytics company serving self-insured employers, insurance companies, networks, and third party administrators. "Alithias" means "the truth" in Greek and currently has >60,000 lives with access to the platform. Ross has held senior management positions in the health care industry, including pharmaceuticals, biotech, and medical devices. Prior to Alithias, Ross served as the CEO of DDN, a leading business process outsourcer for pharma and biotech companies. Ross still consults with pharma companies about 3PL selection and resolving and supply chain issues from time to time. He has a degree in Biology from the University of Minnesota and a MBA from the University of Southern California.
---
00:00 The attributes of a winning model.
02:30 Attributes of a failing model.
03:45 Lack of transparency about costs.
05:00 How high deductible plans increase the likelihood that patients will refuse necessary care.
06:50 What employers are able to control and how they can help solve these problems.
08:50 The disappearance of wellness trends.
11:00 Have we reached an inflection point?
13:30 The leading edge of employers.
14:00 The challenges of being a smaller employer vs a large employer and getting health systems to listen to their needs.
15:25 Consumer-driven health care.
15:40 How Alithias can help change health care trends for employers.
21:00 The higher the quality, the higher the cost?
22:15 Providers with fixed-bundled prices.
23:40 How employees know where they should go for procedures.
27:00 Understanding cost structure.
31:00 You can learn more at alithias.com or by emailing Ross at ross@alithias.com, or following Ross on twitter @rossbjella.