Have you never heard of the Nuka System of Care? If that's the case, it is an award-winning and really remarkable health system in Alaska. In this 5-minute "An Expert Explains," Dr. Douglas Eby, medical director over at Nuka, gets directly to the point. A key component to making sure that the people/customers in your plan get the best care is to make sure that they have access to a team of providers who know them well enough to have earned their patient consumers' trust. Both the trust and the access part of that last sentence are important. Both are needed in spades to reduce downstream costs.
The access part might be a little counterintuitive and has a disclaimer or two that Dr. Eby articulates. But, yup, when you restrict access, what winds up happening is that people demand more when they finally get seen. They want their money's worth, so to speak, and will nab any lab diagnostic or expensive follow-up they can get while they're there, since they may never have the opportunity or the money or the time to arrange being seen again—or at least how it might feel to them at the time.
Circling around to trust, listening to Dr. Eby talk, it makes me even more frustrated by providers who regard shared decision making endeavors or building trust with patients as a waste of time unless they're getting paid for it directly somehow. If a patient isn't going to do anything you tell them to do because they don't trust you, and if they have to do what you tell them to do to get the outcomes that they probably should be getting, then it's a bigger contemplation for providers and provider organizations than whether there's a billing code for that—for provider organizations trying to create the best patient outcomes for their patients, that is.
If you're an employer and you recognize the criticality of access and trust, select your network accordingly would be my advice. Douglas Eby, MD, MPH, CPE, is the physician executive/VP of medical services at the Southcentral Foundation Nuka System of Care. This "An Expert Explains" sums up Dr. Eby's advice for employers, but if you haven't listened to it yet, when you're done with this "mini-sode," you might want to go back to the main episode I just did with Dr. Eby that gets into the how to provide effective health care from the provider organization clinician and kind of community standpoint.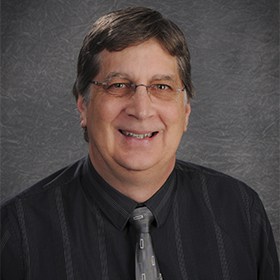 Douglas K. Eby, MD, MPH, CPE, is vice president of medical services for Southcentral Foundation's Malcolm Baldrige Award–winning Nuka System of Care. Doug is a physician executive who has done extensive work with the Institute for Healthcare Improvement and other organizations around the Triple Aim, accountable care organizations (ACOs), patient-centered medical homes, whole system transformation, workforce, cultural competency, health disparities, and other topics. His speaking and consulting include work across the US, Canada, and portions of Europe and the South Pacific. Doug has spent more than 20 years working in support of Alaska Native leadership as they created a very innovative integrated system of care that has significantly improved health outcomes. Doug received his medical degree from the University of Cincinnati in Ohio and his master's in public health degree from the University of Hawaii.
---
03:19 "The employer is the total-cost provider."
03:23 "The people who don't like us are people who are trying to make profits … extremely high use of high-end medicine."
03:47 "Health care, for chronic disease management, should be provided when, where, and how the person on the receiving side wants and needs it."
07:05 "People think demand is driven by … paranoia … but when you replace all of that by trust … that's a massive replacement for all of that other stuff."
---
@deby59 of @SCFinsider discusses #selfinsuredemployers on our #AEE #healthcarepodcast. #healthcare #podcast #pophealth #digitalhealth
"The employer is the total-cost provider." @deby59 of @SCFinsider discusses #selfinsuredemployers on our #AEE #healthcarepodcast. #healthcare #podcast #pophealth #digitalhealth
"The people who don't like us are people who are trying to make profits … extremely high use of high-end medicine." @deby59 of @SCFinsider discusses #selfinsuredemployers on our #AEE #healthcarepodcast. #healthcare #podcast #pophealth #digitalhealth
"Health care, for chronic disease management, should be provided when, where, and how the person on the receiving side wants and needs it." @deby59 of @SCFinsider discusses #selfinsuredemployers on our #AEE #healthcarepodcast. #healthcare #podcast #pophealth #digitalhealth
"People think demand is driven by … paranoia … but when you replace all of that by trust … that's a massive replacement for all of that other stuff." @deby59 of @SCFinsider discusses #selfinsuredemployers on our #AEE #healthcarepodcast. #healthcare #podcast #pophealth #digitalhealth