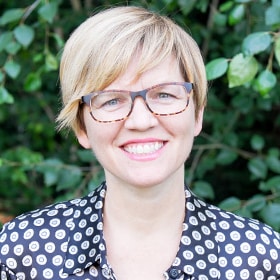 Renee helps customers apply DatStat technology solutions across health research and patient-centered population health management. Before joining DatStat, she spent 17 years in working at nationally recognized academic research centers. While at University of Washington's Social Development Research Group (SDRG), she set the standard for maximizing engagement and retention in landmark longitudinal studies. Renee now combines her practical research experience and a fascination with technology to help customers understand how to leverage technology in patient interactions to create'sticky' relationships – ultimately achieving better engagement and outcomes.
---
00:00 Renee talks Provider Organizations.
01:00 The categories of Providers within Population Health, according to Renee's observations.
02:50 Big Data vs. Real-Time Data.
03:30 "How big is that data, really?"
04:40 The efficiency of sharing digitally captured data.
06:30 Providers in the midst of implementing EHR solutions.
07:30 Helping Providers prioritize their patients.
08:00 The challenges in identifying high-risk patients and building an IT infrastructure.
09:00 "How can you assess risk in real-time?"
11:30 Thinking about systematically measuring Patient Outcomes.
12:20 The correlation between Population Health Management and EHR Implementation.
12:45 Capturing Data from patients in between clinical visits.
13:30 Renee's long history in Population Health Management.
14:35 What drew Renee to DatStat.
16:15 The shortening time gap for Data publication.
17:00 How technology is allowing leaders in Population Health to reach more people, faster.
19:00 Faster data, faster results.
20:00 How DatStat identifies who the patient is.
22:15 Where the introduction to DatStat occurs, and how this relationship extends outside of the Clinic.
23:00 The increasing importance of Providers helping Patients monitor their health status within Chronic Disease Management.
24:00 Thinking about the other side of the coin: Helping Patients understand their own Data.
25:15 The high completion rates of solutions that DatStat provides.
26:00 The populations to look for within Disease Management.
27:00 How Patient Engagement increases with Patient Data Utilization.
28:45 Providers' logistical concerns when it comes to incorporating Patient-Recorded Data.
30:00 Renee's advice for Physicians wanting to integrate more Patient-Recorded Data.
31:00 You can find out more at DatStat.com.