Dr. Richard Zane is the chief innovation officer at UCHealth. He's also the executive director of emergency services there. Besides that, he chairs emergency medicine at the medical school and he's a professor at the business school and at the medical school.
At the recent NODE Digital Medicine Conference, I asked Dr. Zane to talk about the 2019 innovations that he is most proud to have rolled out in their hospital system. We talk about three of these innovations, and then we get into the challenges that Dr. Zane and his team faced and overcame in the pursuit of those rollouts.
What struck me most is the underlying dependency on data of all three of these innovations. Optimally complete data sets are really needed to make each one of these programs work as well as they possibly could. And as a corollary to that, the necessity of collaboration with payers like insurance carriers and PBMs (pharmacy benefit managers) to even get close to that complete optimal data set. Sidebar (because I can't help myself): It's going to be really interesting to see which payers and PBMs are ultimately willing to share data with providers—and, honestly, which providers are willing to share data with other providers—to help their patients get the right treatments in pursuit of better patient outcomes, because that's kind of a proxy to which ones value better patient care more than, let's just say, other things. I think the organizations that choose to share and choose to collaborate—you know, which ones self-sort into that category—that information is going to become more and more publicly available, and I wonder when and if that transparency will influence organizational decision making.
In this health care podcast, Dr. Zane uses the term ethnographic a couple of times. Call me "out of the loop" but I had not heard that term before. So, just in case you haven't either, let me reference my go-to for mostly accurate information, otherwise known as Wikipedia. Ethnographic research, says Wikipedia, is a qualitative method where researchers observe and/or interact with a study's participants in their real-life environment.
You can learn more by connecting with Dr. Zane on Twitter at @richardzane.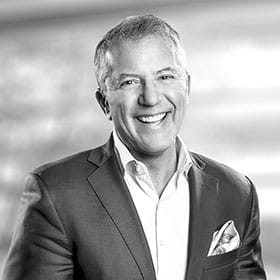 Richard Zane, MD, currently serves as the George B. Boedecker Professor and chair of the department of emergency medicine at the University of Colorado School of Medicine, professor of health administration at the University of Colorado Business School, and chief innovation officer for UCHealth. Dr. Zane completed medical school at Temple University in Philadelphia, followed by residency training in emergency medicine at the Johns Hopkins School of Medicine. Following residency, Dr. Zane joined the faculty at Johns Hopkins as assistant chief of service. In 1998, Dr. Zane joined the faculty at Harvard Medical School and Brigham and Women's Hospital in Boston.
In 2012, Dr. Zane was recruited to the University of Colorado School of Medicine and University of Colorado Hospital as the inaugural chair of the department of emergency medicine, where he led a massive redesign of emergency services. This successful redesign focused not only on integrating industrial engineering practices but also on partnering with industry to integrate patient and data-centric technologic solutions into the care process, resulting in dramatic improvements in quality, experience, and cost. This approach to care redesign has been replicated across the UCHealth system in 31 emergency departments, as well as the departments of radiology, surgery, oncology, and critical care medicine. UCHealth University of Colorado Hospital has been visited by over 50 health care systems from across the United States, Europe, and Asia where fundamental principles of this approach to care redesign are being emulated. Dr. Zane has been asked to consult for the National Health Service in the United Kingdom and Ireland as they grapple with emergency care redesign.
Most recently, as chief innovation officer for UCHealth, Dr. Zane has focused on the development of novel industry and venture relationships to bring innovative solutions to health care. By partnering with companies, from small start-ups to multinationals, and using the power of data science, remote monitoring, and prescriptive intelligence, he is attempting to fundamentally alter and improve the way in which health care is delivered.
Dr. Zane has been widely published in peer-reviewed publications. His work has been featured in the Harvard Business Review and Wall Street Journal, and he was recently named a New England Journal of Medicine Catalyst Thought Leader in Medicine.
---
03:06 What Dr. Zane is doing as the chief innovation officer at UCHealth.
03:36 How Dr. Zane and UCHealth define innovation.
04:06 Innovation needs within emergency medicine.
04:27 The innovation successes and accomplishments that UCHealth made in 2019.
06:13 The four algorithms UCHealth used in their innovations.
07:36 The "last mile" of innovation.
09:57 The three most meaningful things UCHealth did in 2019.
12:21 Evidence-based pathways, feedback loops, and how these two work together to improve health outcomes.
16:19 What Dr. Zane has learned through the trials of innovation.
17:06 "Failure's fine. It's absolutely fine to fail."
17:30 "It's not just budget; it's also bandwidth."
17:55 The clear pathway that Dr. Zane is looking to in innovation.
18:29 "We are about making better decisions in health care."
18:42 "The first thing we do is evaluate a problem."
20:04 Walking the balance between innovation and change management.
20:25 "Compassion without competence is crap."
21:25 The guiding principles UCHealth uses for innovation.
21:44 Dr. Zane's innovation approach.
23:16 Dr. Zane's advice for digital start-ups, digital therapeutics, and innovators creating digital tools.
26:51 "If we have the same type of skin in the game, we're gonna get to the same place."
You can learn more by connecting with Dr. Zane on Twitter at @richardzane.
---
Check out our newest #healthcarepodcast with @richardzane of @UCHealth, @UCHealthCIC. #healthcare #podcast #digitalhealth #hcmkg #healthinnovation
How do you define #innovation? @richardzane of @UCHealth, @UCHealthCIC discusses. #healthcarepodcast #healthcare #podcast #digitalhealth #hcmkg #healthinnovation
What are the #innovation needs within #emergencymedicine? @richardzane of @UCHealth, @UCHealthCIC discusses. #healthcarepodcast #healthcare #podcast #digitalhealth #hcmkg #healthinnovation
What #innovation accomplishments did @richardzane of @UCHealth, @UCHealthCIC see in 2019? Listen to our #healthcarepodcast to find out! #healthcare #podcast #digitalhealth #hcmkg #healthinnovation
What are the four algorithms @richardzane of @UCHealth, @UCHealthCIC uses in #innovation? Find out in our #healthcarepodcast! #healthcare #podcast #digitalhealth #hcmkg #healthinnovation
The "last mile" of #innovation. @richardzane of @UCHealth, @UCHealthCIC discusses. #healthcarepodcast #healthcare #podcast #digitalhealth #hcmkg #healthinnovation
What are the three most meaningful things @richardzane of @UCHealth, @UCHealthCIC did in #innovation in 2019? Find out in our #healthcarepodcast! #healthcare #podcast #digitalhealth #hcmkg #healthinnovation
Working with #evidencebasedpathways and #feedbackloops to improve #healthoutcomes. @richardzane of @UCHealth, @UCHealthCIC discusses. #healthcarepodcast #healthcare #podcast #digitalhealth #hcmkg #healthinnovation
Learning through the trials of #innovation. @richardzane of @UCHealth, @UCHealthCIC discusses. #healthcarepodcast #healthcare #podcast #digitalhealth #hcmkg #healthinnovation
"Failure's fine. It's absolutely fine to fail." @richardzane of @UCHealth, @UCHealthCIC discusses. #healthcarepodcast #healthcare #podcast #digitalhealth #hcmkg #healthinnovation
"It's not just budget; it's also bandwidth." @richardzane of @UCHealth, @UCHealthCIC discusses. #healthcarepodcast #healthcare #podcast #digitalhealth #hcmkg #healthinnovation
A clear #pathway in #innovation. @richardzane of @UCHealth, @UCHealthCIC discusses. #healthcarepodcast #healthcare #podcast #digitalhealth #hcmkg #healthinnovation
"We are about making better decisions in health care." @richardzane of @UCHealth, @UCHealthCIC discusses. #healthcarepodcast #healthcare #podcast #digitalhealth #hcmkg #healthinnovation
"The first thing we do is evaluate a problem." @richardzane of @UCHealth, @UCHealthCIC discusses. #healthcarepodcast #healthcare #podcast #digitalhealth #hcmkg #healthinnovation
Finding balance between #innovation and #changemanagement. @richardzane of @UCHealth, @UCHealthCIC discusses. #healthcarepodcast #healthcare #podcast #digitalhealth #hcmkg #healthinnovation
"Compassion without competence is crap." @richardzane of @UCHealth, @UCHealthCIC discusses. #healthcarepodcast #healthcare #podcast #digitalhealth #hcmkg #healthinnovation
Guiding principles for #innovation. @richardzane of @UCHealth, @UCHealthCIC discusses. #healthcarepodcast #healthcare #podcast #digitalhealth #hcmkg #healthinnovation
What's @richardzane's of @UCHealth, @UCHealthCIC approach to #innovation? Find out in our #healthcarepodcast! #healthcare #podcast #digitalhealth #hcmkg #healthinnovation
"If we have the same type of skin in the game, we're gonna get to the same place." @richardzane of @UCHealth, @UCHealthCIC discusses. #healthcarepodcast #healthcare #podcast #digitalhealth #hcmkg #healthinnovation