No one denies that it's a tough world out there for health start-ups. Finding a customer is tough, financial models are tough to figure out, operationalizing is tough. But the same is true for those other health care stakeholders attempting to purchase and implement the innovations start-ups are creating. Here's another unassailable truth: Everything is just easier within a supportive community. You gain feedback, mentorship, networking opportunities, and maybe just a venue to sob into your beers together.
Today I speak with Alex Fair, managing partner at MedStartr Ventures and CEO of MedStartr. MedStartr is a community for health tech entrepreneurs that also provides venture capital to crowdsourced contest winners.
And spoiler alert, the one core skill all successful start-up teams possess is listening. The ability to listen.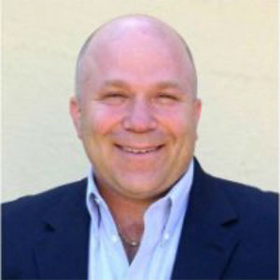 Alex Fair is the founder and CEO of MedStartr. He originally trained as a scientist, working in physics, then cancer, and finally in heart disease research. In the 1990s he had an idea for a company that took off, so he finished off his last paper and came into the world of business. MedStartr is his seventh start-up. Other creations include Expert-Med, Scanbuy.com, FairCareMD.com, MPADS.com, Dr1st.org, and the Pinnacle Consulting Group, as well as dozens of corporate entities and products for clients and employers over the years. Alex lives in Long Island, New York, and is the proud dad of two wonderful kids.
---
01:33 What is an ecosystem program, and how does Alex use that to identify companies that are going to change the world?
02:31 How the Health 2.0 New York community led to the start of accelerators.
03:03 The Health Tech Pilot Program—getting hospitals to the table for start-ups.
05:07 "The people make up the ecosystem."
05:22 What success looks like to Alex.
05:53 "Digital health … but it's really just about health."
07:01 The number one thing Alex wants to see from a start-up founder is hustle.
09:35 MedStartr Ventures "crowd challenges."
12:24 "As health care innovation geeks, we don't expect to do that."
14:42 "It's innovate or die."
16:14 Programs that are solving problems from the internal and the external.
17:16 EP222 with Naomi Fried.
17:23 The worst advice Alex hears.
19:30 The common denominator between great innovators and founders.
24:29 Alex's proudest MedStartr graduates.
---
What is an #ecosystemprogram? @alexbfair of @MedStartr explains in our newest #podcast episode. #healthcare #digitalhealth #healthtech #healthstartup #startup #hcmkg #healthcarepodcast
How do you identify companies that are going to change the world? @alexbfair of @MedStartr explains in our newest #podcast episode. #healthcare #digitalhealth #healthtech #healthstartup #startup #hcmkg #healthcarepodcast
What is an #ecosystemprogram? @alexbfair of @MedStartr explains in our newest #podcast episode. #healthcare #digitalhealth #healthtech #healthstartup #startup #hcmkg #healthcarepodcast
How did Health 2.0 go from a community in NYC to the start of accelerators? @alexbfair of @MedStartr explains in our newest #podcast episode. #healthcare #digitalhealth #healthtech #healthstartup #startup #hcmkg #healthcarepodcast
What is the #healthtechpilot program? @alexbfair of @MedStartr explains in our newest #podcast episode. #healthcare #digitalhealth #healthtech #healthstartup #startup #hcmkg #healthcarepodcast
How is a #pilotprogram for #healthtechstartups getting #hospitals to the table? @alexbfair of @MedStartr explains in our newest #podcast episode. #healthcare #digitalhealth #healthtech #healthstartup #startup #hcmkg #healthcarepodcast
What does startup success look like? @alexbfair of @MedStartr explains in our newest #podcast episode. #healthcare #digitalhealth #healthtech #healthstartup #startup #hcmkg #healthcarepodcast
What's the number one thing to see in a #startupfounder? @alexbfair of @MedStartr explains in our newest #podcast episode. #healthcare #digitalhealth #healthtech #healthstartup #startup #hcmkg #healthcarepodcast
Why is hustle the most important thing for a #startupfounder? @alexbfair of @MedStartr explains in our newest #podcast episode. #healthcare #digitalhealth #healthtech #healthstartup #startup #hcmkg #healthcarepodcast
What is a #Medstartr #crowdchallenge? @alexbfair of @MedStartr explains in our newest #podcast episode. #healthcare #digitalhealth #healthtech #healthstartup #startup #hcmkg #healthcarepodcast
How are some programs solving problems from the internal and external? @alexbfair of @MedStartr explains in our newest #podcast episode. #healthcare #digitalhealth #healthtech #healthstartup #startup #hcmkg #healthcarepodcast
What's the worst start-up advice @alexbfair of @MedStartr hears? He explains in our newest #podcast episode. #healthcare #digitalhealth #healthtech #healthstartup #startup #hcmkg #healthcarepodcast
What's the common denominator between great #innovators and start-up #founders? @alexbfair of @MedStartr explains in our newest #podcast episode. #healthcare #digitalhealth #healthtech #healthstartup #startup #hcmkg #healthcarepodcast
Liked this week's #podcast with @alexbfair of @MedStartr? Want to learn about more ways to find #success in #innovation? Listen to EP222 with @NaomiFried of #Health #Innovation #Strategies. #digitalhealth #healthcare #healthinnovation #hcmkg