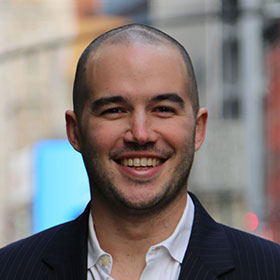 Bringing over ten years of experience as an entrepreneur and consultant to CipherHealth, Zach Silverzweig works with hospitals to achieve patient-centered care through the elegant application of innovative and forward-thinking solutions. He leads CipherHealth's product and development teams, managing the solution lifecycle from concept to napkin to prototype to launch to profitability. Zach also plays a key role in managing the company's financial operations and helping to shape CipherHealth's corporate architecture. Prior to CipherHealth, Zach served as founder and CEO of an online fitness planning website. Zach has worked as a consultant at Pace Harmon and Archstone Consulting, where he helped healthcare payors, providers and the Fortune 500, improve operations, increase performance, and reduce costs.
---
00:00 You can listen to Zach's first episode on the podcast, Episode 41.
01:30 The upcoming products CipherHealth is getting ready to launch.
02:50 "First it's a question of how mature your core product is."
03:30 "How do we help hospitals engage with patients, and how do we use that engagement to drive outcomes?"
06:00 The 'Internet of Things.'
06:30 Managing High-Risk Patients.
06:45 Creating Integrated Pathways.
08:30 "How do you put them on a path that's going to get them in a fundamentally different place?"
09:00 Closing Gaps of Care.
12:30 Cyber Security and HIPAA.
15:15 Broadening Cipher's focus from Readmission to Patient Engagement.
19:30 Best practices for Patient Discharges.
21:20 Predictive Analytics.
24:50 The Core Outcomes in the Hospital Space.
26:20 The concept behind Bundled Payments.