The Society for Integrative Oncology recently completed a systematic evaluation of peer-reviewed randomized clinical trials for patients with breast cancer. The researchers assigned letter grades to therapies based on the strength of the evidence.
Meditation got an A; it had the strongest evidence supporting its use. Music therapy, yoga, and massage received a B grade. Hypnosis got a C. By the way, the letter grade varied depending on the symptoms that were involved. You can go on the website of the Society for Integrative Oncology if you want to look up the trial itself.
So, here's my question: Are insurance carriers paying for music therapy, meditation, and yoga? How about cooking classes? Some are, generally if it's part of the services provided by the cancer center. It's striking, though, that every single insurance carrier will pay for the downstream costs of unfettered anxiety, stress, poor nutrition … you get the idea—things that an integrative oncology focus would aim to attenuate.
Do employers know about integrative oncology? I think I'd rather have an employee on a cocktail of music therapy and yoga than a cocktail of pretty much anything else.
I'm thinking about this because if these therapies are not covered benefits, then I'm going to doubt that the middle-of-the-bell-curve employees or patients can afford them. Who's going to "splurge" on meditation classes when GoFundMe has a whole section to help people pay for their traditional cancer care?
Today I speak with Glenn Sabin, an integrative oncology consultant at FON Consulting. Glenn is a nationally recognized thought leader with a reputation for successfully positioning integrative health organizations for sustainable growth.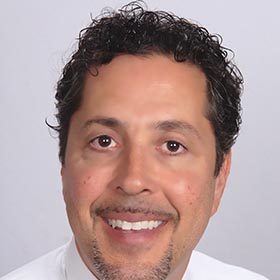 Glenn Sabin is director of FON Consulting, a leading strategy and business development consultancy specializing in the integrative health and medicine sector. FON's clients span from medical practices, hospitals, and health systems to nutraceutical, pharmaceutical, and media companies. Glenn brings economic and moral clarity to the misnomer that health creation and promotion cannot align with profitability.
Glenn is participating in and advising Harvard's Department of Biomedical Informatics on its People-Powered Medicine NEER Study, an initiative investigating exceptional responders. He was the recipient of American College of Nutrition's 2017 Communications and Media Award. In 2016 Glenn published his popular memoir, n of 1. Through FON, Glenn also released the freely available 92-page publication The Rise of Integrative Health and Medicine.
---
02:36 What is integrative oncology?
04:43 "What's the quality of life that's being led here?"—Stacey
05:13 Patient vs host.
06:41 Evidence around the core tenets of lifestyle medicine.
07:19 What the American Society of Clinical Oncology (ASCO) pathways look like.
08:30 The Society for Integrative Oncology.
11:41 Integrative medicine programs and centers within health systems.
13:24 "It happens at the point of diagnosis."
15:11 The referral process for integrative medicine.
16:10 Integrative medicine and value-based care.
19:04 "Prevention largely via lifestyle choices."
19:20 Pivoting to engaging around information that's attractive to millennials.
22:19 "The evidence is there to support these sensible recommendations."
24:07 Glenn's advice to administrators: really take a look at integrative health and integrative medicine.
---
What is #integrativeoncology? @GlennSabin discusses on our #podcast this week. #healthcare #healthcarepodcast #digitalhealth #healthtech #hcmkg
"What's the quality of life that's being led here?" @GlennSabin and our host Stacey discuss on our #podcast this week. #healthcare #healthcarepodcast #digitalhealth #healthtech #hcmkg
#Patient or host? @GlennSabin discusses on our #podcast this week. #healthcare #healthcarepodcast #digitalhealth #healthtech #hcmkg
What are the core tenets of #lifestylemedicine? @GlennSabin explains on our #podcast this week. #healthcare #healthcarepodcast #digitalhealth #healthtech #hcmkg
What exactly is the society for #integrativeoncology? @GlennSabin discusses on our #podcast this week. #healthcare #healthcarepodcast #digitalhealth #healthtech #hcmkg
"It happens at the point of diagnosis." @GlennSabin discusses #integrativemedicine programs and centers within #healthsystems on our #podcast this week. #healthcare #healthcarepodcast #digitalhealth #healthtech #hcmkg
What does the referral process for #integrativemedicine look like? @GlennSabin explains on our #podcast this week. #healthcare #healthcarepodcast #digitalhealth #healthtech #hcmkg
How do #integrativemedicine and #valuebasedcare go together? @GlennSabin discusses on our #podcast this week. #healthcare #healthcarepodcast #digitalhealth #healthtech #hcmkg
"Prevention largely via lifestyle choices." @GlennSabin discusses on our #podcast this week. #healthcare #healthcarepodcast #digitalhealth #healthtech #hcmkg
"The evidence is there to support these sensible recommendations." @GlennSabin discusses on our #podcast this week. #healthcare #healthcarepodcast #digitalhealth #healthtech #hcmkg
#integrativehealth and #integrativemedicine: why should you care? @GlennSabin discusses on our #podcast this week. #healthcare #healthcarepodcast #digitalhealth #healthtech #hcmkg