In this health care podcast, Josh LaRosa from the Wynne Health Group is back to give us an update on the snowball of drug pricing initiatives zigzagging their way around Washington right now. For the details, listen to episode 243. That's where we really drill into the details. This conversation is more of a status report. (Note: This episode was recorded on February 6.)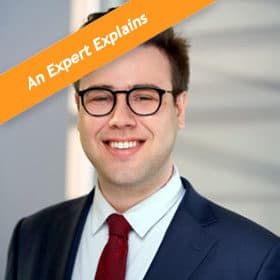 Josh LaRosa, MPP, is a policy director at Wynne Health Group, focusing primarily on regulatory affairs with a focus on the US Food & Drug Administration (FDA) and Centers for Medicare & Medicaid Services (CMS). His interests lie in delivery reform and innovations in payment and care delivery models. Josh also supports the firm's Public Option Institute, which studies the emergence of public option programs at the state level.
Prior to Wynne Health Group, Josh consulted for the CMS Innovation Center, where he worked to implement, monitor, and spread learning garnered from the center's high-profile demonstration projects, most recently including the national primary care redesign effort, Comprehensive Primary Care Plus (CPC+).
Josh holds a Master of Public Policy from the University of Virginia's Frank Batten School of Leadership and Public Policy. He also completed his undergraduate studies at the University of Virginia, graduating cum laude with a BA in political philosophy, policy, and law.
01:01 Updates on the drug pricing front on the national level.
01:44 The three major updates on national drug pricing.
01:48 Part D redesign legislation.
02:54 Giving private industry more stake in the game of keeping costs lower.
03:01 Check out EP243 for more info on drug pricing deals.
05:18 The legislative deadline for any of these drug pricing bills to take place.
06:39 The International Pricing Index Model.
08:49 The administration's importation plan.
10:13 The end of the comment period and how long stakeholders have to give their input on the importation plan.
12:29 Updates on 340B hospitals and Health & Human Services (HHS).
---
Check out our #AnExpertExplains with @josh_larosa of @Wynnehealth as he updates us on national #drugpricing initiatives. #healthcare #podcast #healthcarepodcast #digitalhealth
@josh_larosa of @Wynnehealth updates us on national #drugpricing initiatives in our latest #AnExpertExplains. #healthcare #podcast #healthcarepodcast #digitalhealth
What are the three major updates to #drugpricing initiatives in Washington right now? @josh_larosa of @Wynnehealth explains. #healthcare #podcast #healthcarepodcast #digitalhealth
What's going on with the #PartD redesign #legislation? @josh_larosa of @Wynnehealth explains as he updates us on national #drugpricing initiatives. #healthcare #podcast #healthcarepodcast #digitalhealth
Updates on the #internationalpricingindex model. @josh_larosa of @Wynnehealth explains as he updates us on national #drugpricing initiatives. #healthcare #podcast #healthcarepodcast #digitalhealth
What is the administration's #importationplan? @josh_larosa of @Wynnehealth explains as he updates us on national #drugpricing initiatives. #healthcare #podcast #healthcarepodcast #digitalhealth
News on #340B #hospitals and #HHS. @josh_larosa of @Wynnehealth explains as he updates us on national #drugpricing initiatives. #healthcare #podcast #healthcarepodcast #digitalhealth