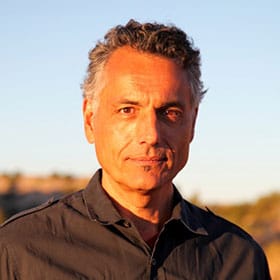 David Perez is the founder and CEO of Seamless Medical Systems and the inventor of the innovative SNAP Practice patient engagement platform. He is a successful and creative entrepreneur who has been working in the Internet industry for 20 + years. Throughout his career David has been at the forefront of innovation and change. In the early '90s he started working in the new field of internet marketing, 1999 founded a digital Hispanic marketing company and 2011 saw the opportunity to bring medical practice waiting rooms into the 21st century creating SNAP on the iPad.
Prior to Seamless Medical Systems David started a number of New York City based businesses including: Lumina Americas a digital marketing agency serving the US Hispanic and Latin American markets; Latin Force Ventures a internet incubator and The Latin Force Group a US Hispanic focused marketing services company. He has worked with a variety of clients including: Kraft Foods, Nickelodeon Networks, MTV, The NFL, Nike, Wells Fargo Bank and others. Before entering the world of marketing David spent 10 years in the investment management industry with Dean Witter Reynolds and Wells Fargo Asset Management.
David has been a featured speaker at numerous industry conferences and recently spoke at TEDx Acequia Madre (http://www.youtube.com/watch?v=PkjPZB_lWdU) and IdeaMensch. He also gave the 2007 commencement address to the University of Vermont School of Business.
David is a graduate of the University of Vermont .
---
00:00 David discusses incorporating iPads into Doctors' offices.
02:30 "To replace quill and parchment with 21st Century technology."
03:30 The redundancy issue that can actually be very costly and inconvenient for both patients and providers by using paper as a capture device for patient data.
05:00 Why modern medical practices are still using paper forms to gather patient data.
10:45 How price transparency in a consumer-facing society is becoming a necessity for clinics and providers.
17:40 David explains Seamless Medical Systems and the services that the company offers.
20:50 The issue of paper forms as "unidirectional" and how Seamless Medical Systems is offering a multi-directional alternative.
24:00 David's advice to provider offices wanting to manage the transition from paper forms to Seamless Medical Systems program.
25:00 How EMRs have created bumps in the road for Seamless Medical Systems.
26:00 Seamless Medical Systems' training and proficiency program.
26:50 "It's as easy as working an iPhone."
27:50 What Seamless Medical Systems looks like functionally.
33:00 "There's a very big difference between being busy and being productive."
34:15 You can find out more at seamlessmedical.com or email David at David@seamlessmedical.com.