Let's talk about provider organizations and telehealth. It's just too common a refrain amongst provider organizations who say some combination of:
Our patients and/or clinicians don't like telehealth.
Telehealth is too expensive for us to do ... unless maybe we should charge facility fees for telehealth visits.
Telehealth is risky to invest in because as soon as payers start paying less than 65% of in-person visits, we're gonna drop it anyway.
These things are said despite the overwhelming popularity of telehealth in almost any large-scale survey that you'll find. It seems like largely the only entities reporting that patients and clinicians don't like telehealth are provider organizations who haven't adequately invested in telehealth at the systematic/strategic level. Therefore, the only thing their anecdotal evidence about telehealth really seems to show is the negative impact of phoning it in—which is no one wanting to phone in (pun unintentional but, you have to admit, kind of great).
All of this is going on with an interesting backdrop, as reported by Chartis Group (and shared by Olivia Webb in her Substack the other day): Health systems see telehealth as a major competitor—82% of health systems surveyed reported that telehealth companies like Teladoc or Amwell are competitors. This is second only to the percentage of surveyed health systems that named other health systems as competitors.
John Singer wrote on Twitter the other day, "Any leader who thinks their business is immune to the wild dynamism of our time is unlikely to last long."
So apropos. Love it.
I said this on a podcast last December (and you can go back and check the tape if you want to), and I'm even more convinced of it right now: Telehealth is inexorable, and it's already showing its disruptive potential. But let me point out something here. Who is leaning in hard to telehealth? I'm gonna make a broad-stroke statement here—so take it for what it's worth—but let me hypothesize that who is leaning in hard to telehealth and virtual healthcare are telehealth and virtual healthcare companies. Many of them are adding in-person care because billing codes, but their DNA is digital. So, most of the so-called "hybrid" companies out there are digital companies with in-person clinics that they've added—not ye old in-person clinic that added a digital service line.
So, I say all this to say I wanted to talk to a traditional sort of provider organization. I wanted to talk to an in-person provider organization who is conceiving of telehealth not as a threat but as a new opportunity to provide ancillary services. One who is going "hybrid" but from the other direction—traditional in-person to digital instead of digital to in-person.
Further, I wanted to talk to the CFO of one of these places. I thought the CFO would be the one to get the real scoop from because it's all about the business model, baby.
Let me underline the business model point with a quote from a Substack entitled "I wasted $40k on a fantastic startup idea." And here's the quote: "It had been … a working assumption of mine ... that if you could improve the health of … patients then, you know, [someone] would pay for that."
Yeah. No, they won't. Unless … business model.
My guest in this healthcare podcast, Ali Ucar, is the CFO of Care Solutions Group. They provide mobile physician services to seniors. As they expanded their mobile physician service, they also looked at additional ancillary opportunities. Those ancillary opportunities all involve telehealth.
Right now, Ali Ucar's company is running two telehealth programs. One of them is basically tele-urgent care. The second one is using telehealth for care transitions including some care coordination. They transition patients back to the home care setting as safely as possible. Let me say that again in business model speak: Discharged patients don't wind up in the ER and/or readmitted within 30 days.
So, let's hear about telehealth from the vantage point of a CFO. How do organizations who realize that telehealth is essential for future viability, how do they make it financially viable today?
Ali Ucar listed out a stepwise approach to creating a sustainable business model that takes advantage of telehealth. Here's the first thing: Figure out what you're trying to do on behalf of patients … please. For example, what opportunities are you trying to give your team or customers to improve patient care or equity in care? That's where it really should start.
The next step, then, is figuring out how you're gonna get paid sustainably. There are two pieces to that.
Maybe you can get paid directly, if at all possible. The most common way to do this, which is also the one I like the least because it echoes with the ghosts of paying for volume, is the whole "get yourself a code and bill FFS" for your activities.
Maybe there's a value-based or risk-based contract that you can get where you're taking care of a patient population at a certain stage in their care journey. Good luck with that, and I say this as a finger wag to plan sponsors/employers/carriers who, only in a slim majority of cases, offer a way for providers to get paid for the value they create. Please do better.
OK … moving along in our ways to get paid list besides trying to figure out how to get paid directly vis-à-vis FFS or in some kind of risk-based way, another thing that you can do is to ascertain how another stakeholder in the care continuum is going to directly benefit from what you're doing. Make them your customer and then bill them.
You can figure out the quality programs that they're a part of and how much revenue is at stake, then take a piece of that.
Maybe you can charge them to do something because they could get direct reimbursement for what you're doing, and then you take a piece of that.
There's a second part to the business model here besides the revenue generation part, and oddly, despite its apparent, I don't know, seeming straightforwardness, it's so often relegated to the world of the afterthought.
After constructing the revenue side of the business model, you gotta get operational and figure out how you're going to switch up your workflows and your processes and your roles and responsibilities, your strategy or infrastructure ... ascertain how you're doing business has to change to accommodate the new service offerings.
Listen to the shows with Liliana Petrova (EP357) and Christian Milaster (EP320) for many examples of healthcare businesses kind of weirdly disregarding this last part here. If I had to pick one predominant reason why, first of all, telehealth at some provider organizations is getting a bad rap but also why doctors are suffering under the weight of their administrative burden (and other clinicians as well, of course), it's this, right here. If leadership in an organization doesn't stop and pick apart their operational model when their revenue model changes, you get a suboptimal and misaligned operational model. I feel like there's three shelves of books on this topic in most public libraries, so I won't belabor it here.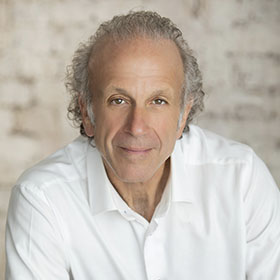 Ali Ucar is CFO of Care Solutions Group with a diverse background in finance, operations, and strategic planning. Ali has been instrumental in designing and implementing programs targeted at reducing costs to insurance companies, hospitals, and nursing homes.
Ali played the lead role in the acquisition and integration of a distressed, near-bankrupt mobile physician practice in 2015. The integration included implementation of operating and restructuring initiatives to improve competitive positioning and financial performance.
As part of the mobile clinician service and to improve access to care while minimizing the financial impact of the pandemic, Ali launched the statewide telehealth program in 2020.
Additionally, to address the needs of a chronically ill and high-risk patient population, Ali has assisted in the launch of the Transitional and Chronic Care Management Programs to assist families and patients with the required coordination of care in the home. Providing this connectivity to a dedicated, single-contact point provided through a registered nurse has been a major factor in reducing hospitalizations, readmissions, and emergency room visits.
Ali also has secured contracts with commercial insurance companies for implementation of Chronic Care Management programs as well as program outreach initiatives targeted at engaging and communicating with moderate- to high-risk members.
His work also includes project management expertise gained while leading projects with a chain of skilled nursing facilities targeted at managing the needs of discharged patients and for projects initiated by Blue Cross Blue Shield, Ford Motor Company, and multiple start-ups.
The development and expansion of Care Solutions Group's comprehensive medical management programs traverse across multiple healthcare systems and settings that include private homes, group homes, independent living communities, assisted living, and skilled nursing facilities.
---
07:45 How do Care Solutions' telehealth programs do payments?
08:57 EP320 with Christian Milaster and EP357 with Liliana Petrova.
09:33 "As you go deeper into it, you're coupling that telehealth with transitional care, chronic care; you can also address … health equity issues in … areas which may be difficult to reach."
10:02 As a CFO, how is Ali Ucar involved in the telehealth strategy development?
11:26 How have Care Solutions' telehealth programs become sustainable?
13:02 Why would it make financial sense for Care Solutions to continue their telehealth programs?
15:13 EP354 with Shawn Rhodes.
18:55 How does the work that Care Solutions' telehealth programs do benefit customers?
21:50 Does Care Solutions have a proactive strategy to building out their telehealth programs?
24:34 How do Care Solutions' telehealth programs add value to provider organizations?
26:33 "It's basically refining your practice. That's the way I look at it."
27:58 How does Ali Ucar, as a CFO, evaluate the success of his telehealth programs?
30:09 "I think the most frustrating thing from a patient standpoint may be if they don't have those needs addressed quickly."
---
Ali Ucar of Care Solutions discusses #hybridbusinessmodels on our #healthcarepodcast. #healthcare #podcast #digitalhealth
How do Care Solutions' #telehealth programs do payments? Ali Ucar of Care Solutions discusses #hybridbusinessmodels on our #healthcarepodcast. #healthcare #podcast #digitalhealth
"As you go deeper into it, you're coupling that telehealth with transitional care, chronic care; you can also address … health equity issues in … areas which may be difficult to reach." Ali Ucar of Care Solutions discusses #hybridbusinessmodels on our #healthcarepodcast. #healthcare #podcast #digitalhealth
As a CFO, how is Ali Ucar involved in the telehealth strategy development? Ali Ucar of Care Solutions discusses #hybridbusinessmodels on our #healthcarepodcast. #healthcare #podcast #digitalhealth
How have Care Solutions' telehealth programs become sustainable? Ali Ucar of Care Solutions discusses #hybridbusinessmodels on our #healthcarepodcast. #healthcare #podcast #digitalhealth
Why would it make financial sense for Care Solutions to continue their telehealth programs? Ali Ucar of Care Solutions discusses #hybridbusinessmodels on our #healthcarepodcast. #healthcare #podcast #digitalhealth
How does the work that Care Solutions' telehealth programs do benefit customers? Ali Ucar of Care Solutions discusses #hybridbusinessmodels on our #healthcarepodcast. #healthcare #podcast #digitalhealth
Does Care Solutions have a proactive strategy to building out their telehealth programs? Ali Ucar of Care Solutions discusses #hybridbusinessmodels on our #healthcarepodcast. #healthcare #podcast #digitalhealth
How do Care Solutions' telehealth programs add value to provider organizations? Ali Ucar of Care Solutions discusses #hybridbusinessmodels on our #healthcarepodcast. #healthcare #podcast #digitalhealth
"It's basically refining your practice. That's the way I look at it." Ali Ucar of Care Solutions discusses #hybridbusinessmodels on our #healthcarepodcast. #healthcare #podcast #digitalhealth
How does Ali Ucar, as a CFO, evaluate the success of his telehealth programs? Ali Ucar of Care Solutions discusses #hybridbusinessmodels on our #healthcarepodcast. #healthcare #podcast #digitalhealth
"I think the most frustrating thing from a patient standpoint may be if they don't have those needs addressed quickly." Ali Ucar of Care Solutions discusses #hybridbusinessmodels on our #healthcarepodcast. #healthcare #podcast #digitalhealth