It turns out, patient-centric care that produces outcomes patients care about is usually less expensive than care that is not. The Patient-Centered Outcomes Research Institute (PCORI), an independent nonprofit, nongovernmental organization in Washington, DC, was authorized by Congress in 2010.
PCORI was established to fund research that can help patients make better-informed decisions, guided by clinicians, payers, and others. In other words, help nudge health care into a patient-centric place, for the good of everyone involved in a quadruple aim sort of way. Since December 2012, PCORI has funded hundreds of studies that compare health care options to learn which work best, given patients' circumstances and preferences.
Today I speak with Dr. Joe Selby, executive director of PCORI.
You can learn more at PCORI.org.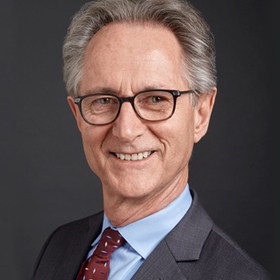 Joe V. Selby, MD, MPH, is the executive director of the Patient-Centered Outcomes Research Institute (PCORI). A family physician, clinical epidemiologist, and health services researcher, Dr. Selby has more than 35 years of experience in patient care, research, and administration. He is responsible for identifying strategic issues and opportunities for PCORI and implementing and administering programs authorized by the PCORI Board of Governors.
Dr. Selby joined PCORI from Kaiser Permanente Northern California, where he was director of the division of research for 13 years and oversaw a department of more than 50 investigators and 500 research staff members working on more than 250 ongoing studies. He was with Kaiser Permanente for 27 years. An accomplished researcher, Dr. Selby has authored more than 200 peer-reviewed articles and continues to conduct research, primarily in the areas of diabetes outcomes and quality improvement. His publications cover a spectrum of topics, including effectiveness studies of colorectal cancer screening strategies; treatment effectiveness, population management, and disparities in diabetes mellitus; primary care delivery; and quality measurement. Dr. Selby was elected to membership in the Institute of Medicine in 2009 and was a member of the Agency for Healthcare Research and Quality study section for Health Care Quality and Effectiveness from 1999 to 2003.
A native of Fulton, Missouri, Dr. Selby received his MD from Northwestern University and his MPH from the University of California–Berkeley. He was a commissioned officer in the Public Health Service Corps from 1976 to 1983 and received the Commissioned Officer's Award in 1981.
---
01:34 Can payers afford to make health care patient-centric?
01:57 "If you make care more patient-centric … you actually see decreases in utilization."
02:30 Shared decision making.
05:57 "What gets in the way of implementing good evidence?"
06:05 A study involving community health workers.
07:24 Default care and back surgery.
10:28 "There's just a lot of habits like that in clinical care that aren't backed up by evidence and can be undone with good evidence."
11:36 "Where would you push the randomization?"
12:07 "We are trying to conduct practical research that really helps clinicians and patients make decisions differently."
12:34 How Dr. Selby figures out what the patients want and what outcomes to focus on.
13:00 Looking for evidence gaps.
14:47 What PCORnet is and what they're doing.
16:28 "To do really good quality research, you have to be able to link the data from health systems ... to data from claims."
17:46 "We're asking questions that matter to them, to their bottom line, and to their patients."
18:07 What the main goal of PCORnet is—what or where?
19:59 Giving and getting data as a health system.
21:33 Studies that have come from PCORI's queries.
25:02 "It's very important that the systems … appreciate that PCORnet is active in their midst."
25:41 "It's hopefully a culture-changer, driving toward more collaboration and toward … finding common ground between people who are asking purely clinical questions and people who are asking the more practical questions."
26:01 What frustrates Dr. Selby the most.
28:12 Turn the Ship Around!—a book about short-term evaluation and short-term results vs long-term change.
You can learn more at PCORI.org.