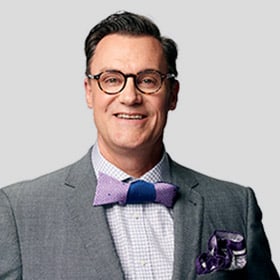 Eric is established as a national expert on the impact of health care reform on health care providers and is a respected thought leader in the hospital health system industry. A consultant with deep experience in health plan strategy, design, prevention care, and productivity and behavioral economics, Eric serves as the national leader of direct provider solutions for Collective Health. A former executive at Evolent Health and principal with Towers Watson, he has worked in the employee benefits business for 30-plus years as an advisor to hospital and health system clients, developing health benefit and prevention care strategies that align with the health system's population health business. Eric focuses on improving the poor health of health care workers and professionals as a first step to improving patient satisfaction and quality outcomes. He frequently speaks about the direct link between improving health care workers' health and boosting patient satisfaction and quality outcomes.
Eric is a published author, including the book STOP!: 21 Stops to Reduce Stress and Enhance Joy, and has authored more than 20 articles on employee benefit topics, including "Fixing the Broken Triangle," "The Healthcare Benefit Crisis—Ten Years Later" in 2015, "Choice Architecture—A Tool for Ratcheting Up Benefit and Wellness Results," "eACOs—The Health Plan of the Future," and "The Healthcare Benefit Crisis." A member of several "Who's Who" lists for business executives, Eric graduated from the University of Illinois with a BA in psychology and earned his MBA from the University of Chicago Booth School of Business.
Eric lives in Franklin, Tennessee, with his wife, Sherry, and enjoys travel related to history, architecture, and baseball. Together, Eric and Sherry have 7 children, 5 grandsons, and 2 more grandchildren on the way. He has been a volunteer docent for the Frank Lloyd Wright Preservation Trust.
---
02:30 The disintermediation of health systems and employers by insurance carriers.
02:56 "... the facilitators of payments …"
04:09 How does the move away from the best interest of the buyer and seller in health care manifest?
06:31 "Health care eats wages."
08:31 The variances in health care.
08:55 Cost and quality in health care.
09:32 An employer-driven economy in health care vs an employer-paid economy in health care.
11:20 Defining ACO—accountable care organization.
12:49 The two forms of moving to a more value-based care—carrier-based ACOs and direct ACOs.
13:43 The use of direct ACOs.
14:47 "30% of employers are ... considering a direct-contracted ACO."
17:03 How Collective Health's direct contract with employers works.
17:58 Why providers choose to take risk and move toward value-based care with ACOs.
22:33 Are ACOs a direct threat to insurance carriers?
27:31 Providers taking initiative to go directly to employers.
30:17 Setting up measurement framework.