The reaction of some hospitals and health care systems to the COVID-19 pandemic has been truly breathtaking. Doctors, nurses, first responders, other staff at hospitals and elsewhere have worked hard—so hard—to support the national effort. The same can be said to some tech entrepreneurs and other businesses who have snapped into action in order to provide PPE (personal protective equipment) and artificial intelligence to the frontline health care workers.
In this health care podcast, I'm talking again with Marty Makary, MD, MPH. Dr. Makary is a surgeon at Johns Hopkins, professor of surgery and health policy and management at Johns Hopkins University, and the author of The Price We Pay and Unaccountable. So, this is episode 268. In this particular episode, Dr. Makary and I discuss the situation that will likely play out after the "reactive" phase of this COVID-19 pandemic (ie, March, April, May).
After about June, the pandemic, according to Dr. Makary, will start to wind down a bit; and at that juncture, there's going to be a backlog of patients who had their elective surgeries postponed and their care journeys potentially interrupted if they required an in-person visit or a lab test or an imaging study that did not happen. There will be a need to prioritize them, something that we have never really done in this country before. This is what we're going to talk about in this episode: this second phase.
Potential point of interest: Episode 267 (the one right before this episode) is about the here and now, prior to the peak, if you want to go back and listen to that when you have time.
You can learn more at martymd.com or connect with Dr. Makary on Twitter at @MartyMakary.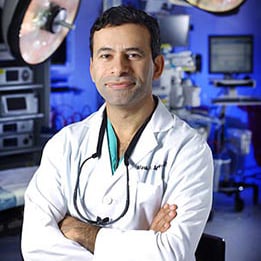 Martin "Marty" Makary, MD, MPH, is an American surgeon, New York Times best-selling author, and Johns Hopkins health policy expert. He has written for The Wall Street Journal, USA Today, Time, Newsweek, and CNN and appears on NBC and Fox News. He has written extensively on organizational culture, the science of measuring quality in medicine, and health care reform. Dr. Makary is the author of two best-selling books: Mama Maggie, a book about a Nobel Prize nominee, and Unaccountable, a book about health care transparency. He also recently released The Price We Pay: What Broke American Health Care—and How to Fix It. This book offers a road map for everyday Americans and business leaders to get a better deal on their health care and profiles the disruptors who are innovating medical care.
Dr. Makary is principal investigator of a Robert Wood Foundation grant to lower health care costs in the United States by creating physician-endorsed measures of appropriate medical care and directs the national "Improving Wisely" project to reduce waste in medicine. He speaks nationally on disruptive innovation in health care. Dr. Makary is a frequent medical commentator of NBC and Fox News, commenting on the health care cost crisis, the impact of new technology, and interpreting the latest medical research for everyday consumers. Dr. Makary is director of the Center for Opioid Research and Education and founder of solvethecrisis.org, a Web site that shares expert opioid prescribing recommendations for common medical procedures for clinicians and patients.
At Johns Hopkins, he has served as the endowed chair of gastrointestinal surgery, director of surgical quality and safety, and founding director of the Johns Hopkins Center for Surgical Outcomes Research and Clinical Trials. Dr. Makary is a surgical oncologist specializing in minimally invasive surgery and teaches health policy and management at the Johns Hopkins University School of Medicine. He currently serves as the chief of the Johns Hopkins Center for Islet Transplantation and director of the appropriateness in medicine project.
---
02:23 What "normal" will look like in June.
03:46 Why people who need basic medical care right now aren't getting that care.
06:13 "For the first time, we've got to think now about prioritizing which patients need to get in line first."
07:51 "We see gaming of the system."
08:05 "We don't do a good job of prioritizing."
10:07 Why teamwork and team building are a problem in medicine.
12:57 The incredible heritage of the medical profession.
13:52 Will there be a decrease in outcomes?
14:33 Why lowering insurance deductibles will be key in making successful strides on the other side of this pandemic.
17:23 The great things to come out of the pandemic.
21:41 "Everybody's right … [they're just] looking at it from their point of view."
21:56 What's in store for pharmacies coming out of this pandemic.
24:53 What hospital executives should be doing, looking and planning months out from now.
25:48 "We've never asked ourselves, 'What would take priority?'"
You can learn more at martymd.com or connect with Dr. Makary on Twitter at @MartyMakary.
---
Keeping up with #covid19 news, check out our second-part episode with @MartyMakary as he talks #healthcare, #hospitals, and #coronavirus in the upcoming months. #healthcarepodcast #podcast #digitalhealth #healthtech
What will "normal" look like come June? @MartyMakary talks #healthcare, #hospitals, and #coronavirus in the upcoming months. #healthcarepodcast #podcast #digitalhealth #healthtech #covid19
Why aren't people getting basic #medicalcare right now? @MartyMakary talks #healthcare, #hospitals, and #coronavirus in the upcoming months. #healthcarepodcast #podcast #digitalhealth #healthtech #covid19
"For the first time, we've got to think now about prioritizing which patients need to get in line first." @MartyMakary talks #healthcare, #hospitals, and #coronavirus in the upcoming months. #healthcarepodcast #podcast #digitalhealth #healthtech #covid19
"We see gaming of the system." @MartyMakary talks #healthcare, #hospitals, and #coronavirus in the upcoming months. #healthcarepodcast #podcast #digitalhealth #healthtech #covid19
"We don't do a good job of prioritizing." @MartyMakary talks #healthcare, #hospitals, and #coronavirus in the upcoming months. #healthcarepodcast #podcast #digitalhealth #healthtech #covid19
Why are teamwork and team building a problem in health care? @MartyMakary talks #healthcare, #hospitals, and #coronavirus in the upcoming months. #healthcarepodcast #podcast #digitalhealth #healthtech #covid19
What is the incredible heritage of the #medical profession? @MartyMakary talks #healthcare, #hospitals, and #coronavirus in the upcoming months. #healthcarepodcast #podcast #digitalhealth #healthtech #covid19
Will there be a decrease in #healthoutcomes come June? @MartyMakary talks #healthcare, #hospitals, and #coronavirus in the upcoming months. #healthcarepodcast #podcast #digitalhealth #healthtech #covid19
Why will lowering insurance deductibles help ease the coming months? @MartyMakary talks #healthcare, #hospitals, and #coronavirus in the upcoming months. #healthcarepodcast #podcast #digitalhealth #healthtech #covid19
What positive changes might be coming after #covid19? @MartyMakary talks #healthcare, #hospitals, and #coronavirus in the upcoming months. #healthcarepodcast #podcast #digitalhealth #healthtech
"Everybody's right … [they're just] looking at it from their point of view." @MartyMakary talks #healthcare, #hospitals, and #coronavirus in the upcoming months. #healthcarepodcast #podcast #digitalhealth #healthtech #covid19
What's in store for #pharma coming out of #covid19? @MartyMakary talks #healthcare, #hospitals, and #coronavirus in the upcoming months. #healthcarepodcast #podcast #digitalhealth #healthtech
What should hospital execs be planning for in the upcoming months? @MartyMakary talks #healthcare, #hospitals, and #coronavirus in the upcoming months. #healthcarepodcast #podcast #digitalhealth #healthtech #covid19
"We've never asked ourselves, 'What would take priority?'" @MartyMakary talks #healthcare, #hospitals, and #coronavirus in the upcoming months. #healthcarepodcast #podcast #digitalhealth #healthtech #covid19